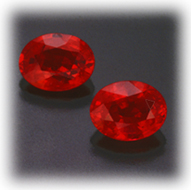 Oval Ruby Pair.
Shaun Gems Intl. LTD.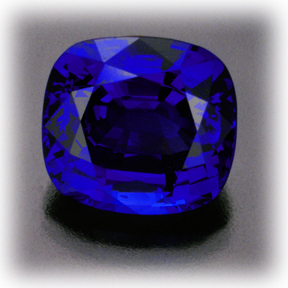 Cushion cut Ceylon Sapphire.
Shaun Gems Intl. LTD.
Located in the heart of the New York City diamond and jewelry district, Shaun Gems serves as a direct importer and supplier of fine natural precious stones. Shaun Ajodan, President of Shaun Gems, has been serving the industry since 1981. His strong business values translate into prompt, and professional service to his valued customers.
Shaun personally makes trips overseas every quarter to maintain a fresh and consistent stock of quality Sapphires, Rubies and Emeralds.
Pink, yellow, purple, green and other fancy color sapphires as well as radiant, trillion, princess, half-moon, and other fancy shapes are among our specialties.
Re-cutting is a regularly preformed at Shaun Gems, to make perfect shapes, matched suites, and sets .
In addition to our large selection of fancy cut and fancy colored sapphires, Shaun Gems maintains an unsurpassed collection of unheated or 'natural' gemstones. Each natural stone is individually certified by a well recognized gem lab, including the AGTA, GIA, Gubelin, AGL, or GRS.

Alexandrites, Chrystoberyl Cats Eyes, star rubies, and star sapphiers, in nice single stones, and matched pairs is another area of strength we are proud of.